Knowledge Transfer Partnership (KTP) supporting Judges through digital transformation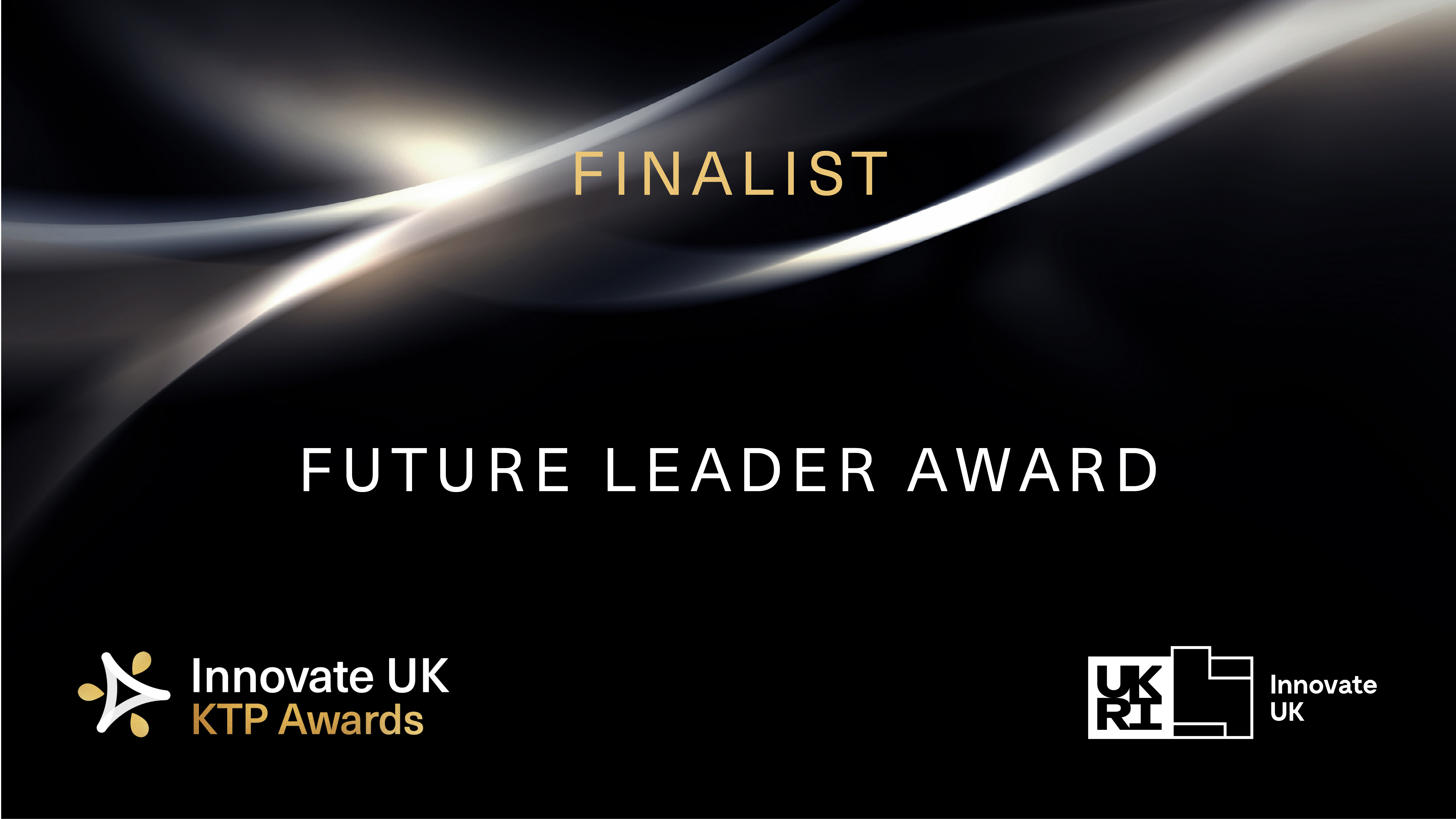 In 2021, Judges began its journey of digital transformation, in partnership with the University of Brighton through a two-year Knowledge Transfer Partnership (KTP) scheme. 
After the Covid-19 pandemic, businesses in the tourism sector took a hit. We wanted to utilise the opportunity for change and growth, and decided to apply for the KTP scheme to support us through that change. 
We have been lucky enough to have a brilliant KTP Associate, who has led us through the project. Lulu's hard work, dedication and profound knowledge have not only supported us as a business but on a national scale as Lulu was shortlisted as one of the finalists out of over 800 UK-wide candidates for the KTP Future Leader Award 2022.
So, what is the KTP (Knowledge Transfer Partnership) scheme?
Knowledge Transfer Partnerships (KTPs) have been supporting forward-thinking businesses since 1975 to deliver innovative projects that encourage company growth and development. The KTP is a unique, three-way collaboration with over 800 businesses and graduates involved to empower innovation and create a lasting, positive impact.
The goal was to redevelop new business processes that boost productivity, brand awareness and market share while implementing innovative digital transformation of marketing strategies. The aim was to attract new design clientele while still allowing flexible customisation for customers.
Lulu has a fundamental role in overseeing and shaping the operations of the whole organisation, including introducing innovative management strategies for the leadership team to keep priorities on track.
What does our Managing Director say?
It is fantastic to see how much business has evolved and most importantly, people are all informed and enthused with the direction of the KTP. In 2021, we achieved over 300% increase in net profit, which was the biggest financial improvement over the past ten years, especially during the Covid-19 pandemic.
Apart from that, the KTP helps me turn strategies into real outcomes. The Board has been thinking about rebranding and embracing new CRM and ERP systems for years, but we struggled to make them happen until now.
Therefore, "I have never enjoyed my working life as much as I do right now."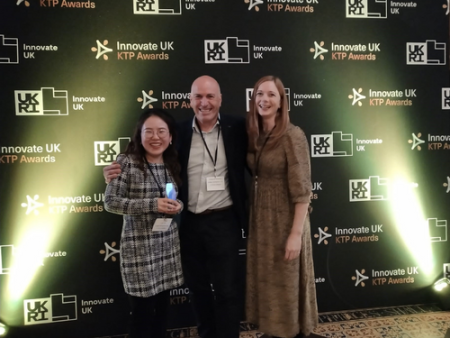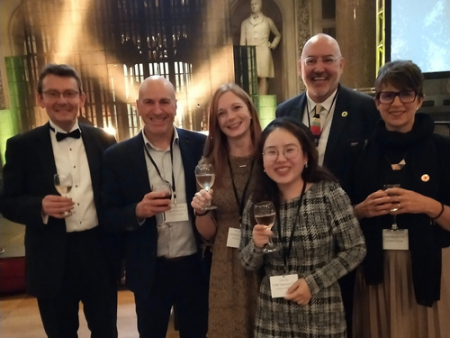 What does our Sales Director say?
We used to travel across the UK and visit our customers with heavy suitcases filled with samples. The new CRM and website equip our Sales team with enhanced capabilities to communicate with our customers.
It makes me aware of the significance of our business assets and how to make the most of them, in terms of people's knowledge, our customers and all the brilliant artworks we design.
What do the Judges' team say?
Judges have been using our current IT system for over 8 years, but we've never felt so comfortable and confident with it in the way we do now. In terms of what the system can do and how we can use it.
We also feel that our voices, knowledge, and experience have been valued, and it is great to be contributing to the business development.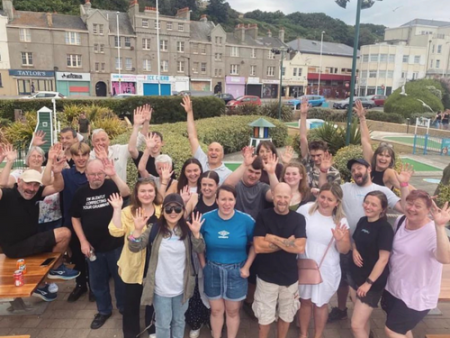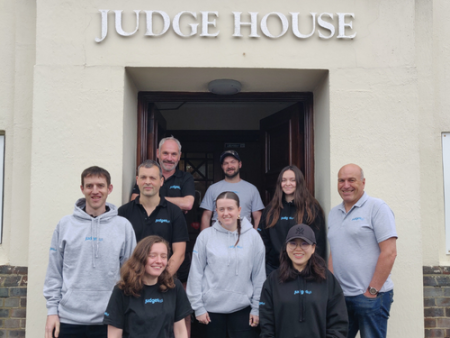 How have the changes with KTP helped improve customer service and relationships
The whole business transformation journey is customer oriented. Our improved digital marketing and internal collaboration capabilities help the business offer better products and services to our customers. We have supported our customers through pandemic lockdowns, and we continue to receive more positive feedback from our lovely customers on our service quality. 
Lulu, our KTP Associate tells us about her experience working with Judges
"It has been an incredibly rewarding opportunity to be part of this business transformation journey. I am glad to see this project bring real tangible benefits to the business, customers, our environment, and local communities. Most importantly, our people feel more productive and enjoy their day-to-day work.
It is a great team achievement, from senior managers to production operators. Everyone plays a role in the transformation journey, as well as the and academics and from the University of Brighton.
As a short-term goal, this project has successfully helped the business through the serious impacts on the tourism industry caused by the pandemic. But in the long term, we have seen an incredible change in the organisational culture, communication and collaboration between leaders and employees (both vertical and lateral). With the positive change, everyone feels more confident to develop towards a lean, sustainable, and excellent manufacturer post-project."
Lulu plays a critical role in supporting the whole organisation and we are incredibly proud of Lulu and all she has achieved at Judges.
Take a look around our website to see our digital transformation in action.