How to send us your files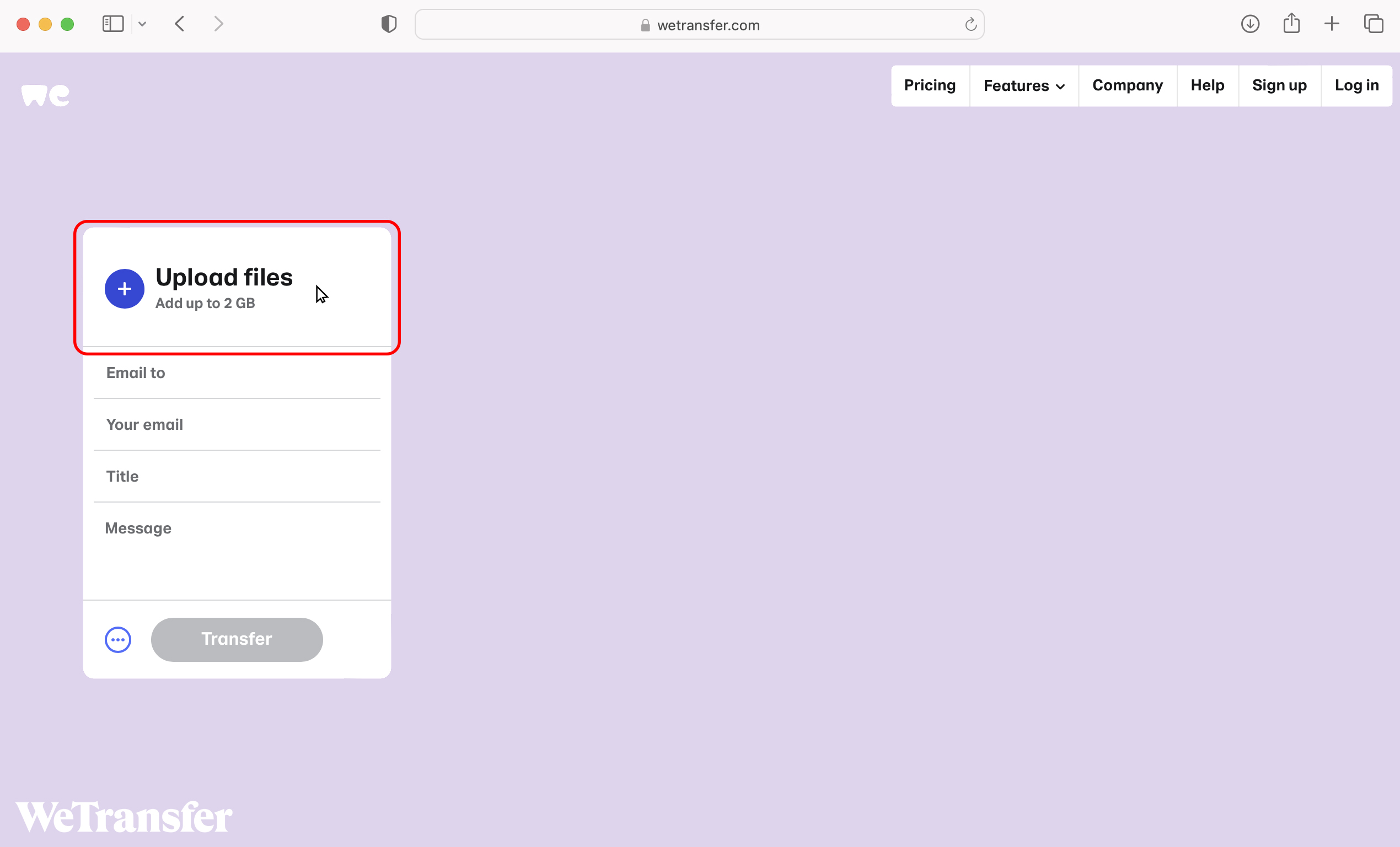 Your quick and easy step-by-step guide for sending email-friendly files.
Are you wondering how to send multiple photos without having to resort to large email attachments? Here at Judges, we like to use a platform called WeTransfer, a popular and completely free file transfer service that allows you to send large files up to 2GB.
Please see our step-by-step guide below on how to easily send us your files/images.
1. Upload Your File
Simply go to wetransfer.com (you don't need to sign up) and import your files. To do this, you can either select 'Upload files 'on the left-hand side of the page or drag and drop your files right into the browser.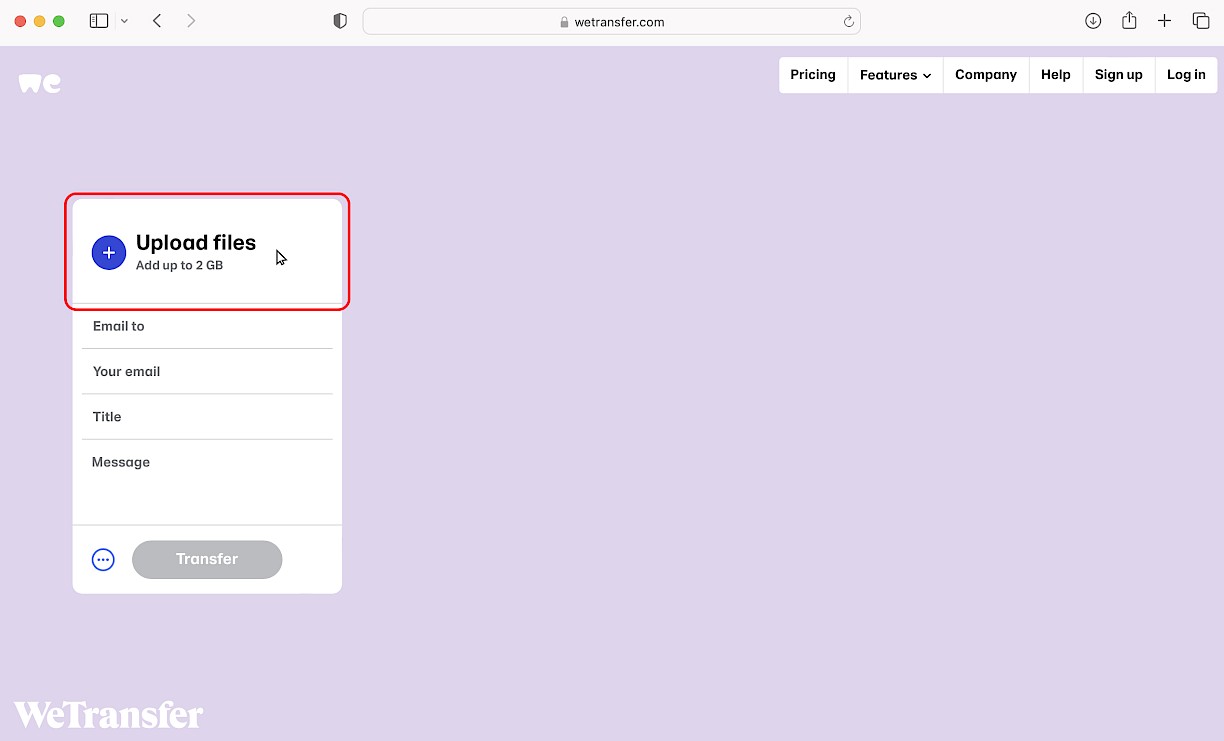 2. Enter Your Details
Next, enter the recipient's email address, your email address, a title, and an optional message.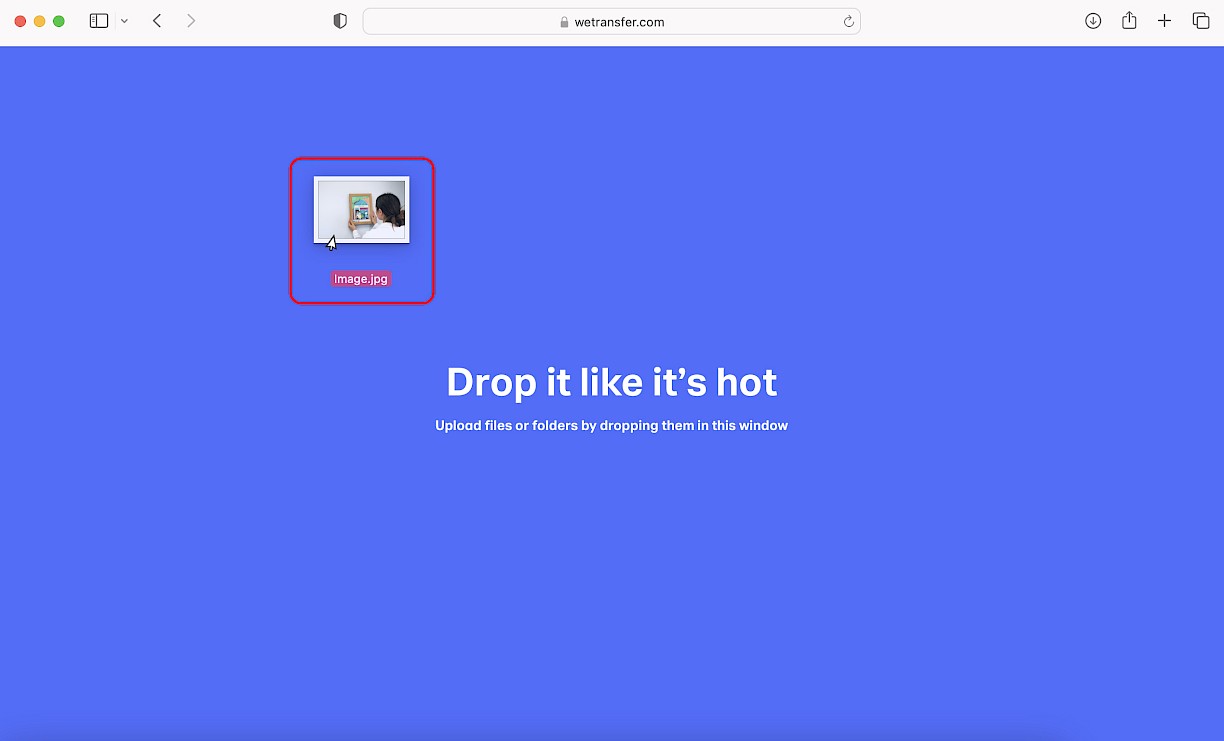 3. Transfer Your Files 
Select 'Transfer'.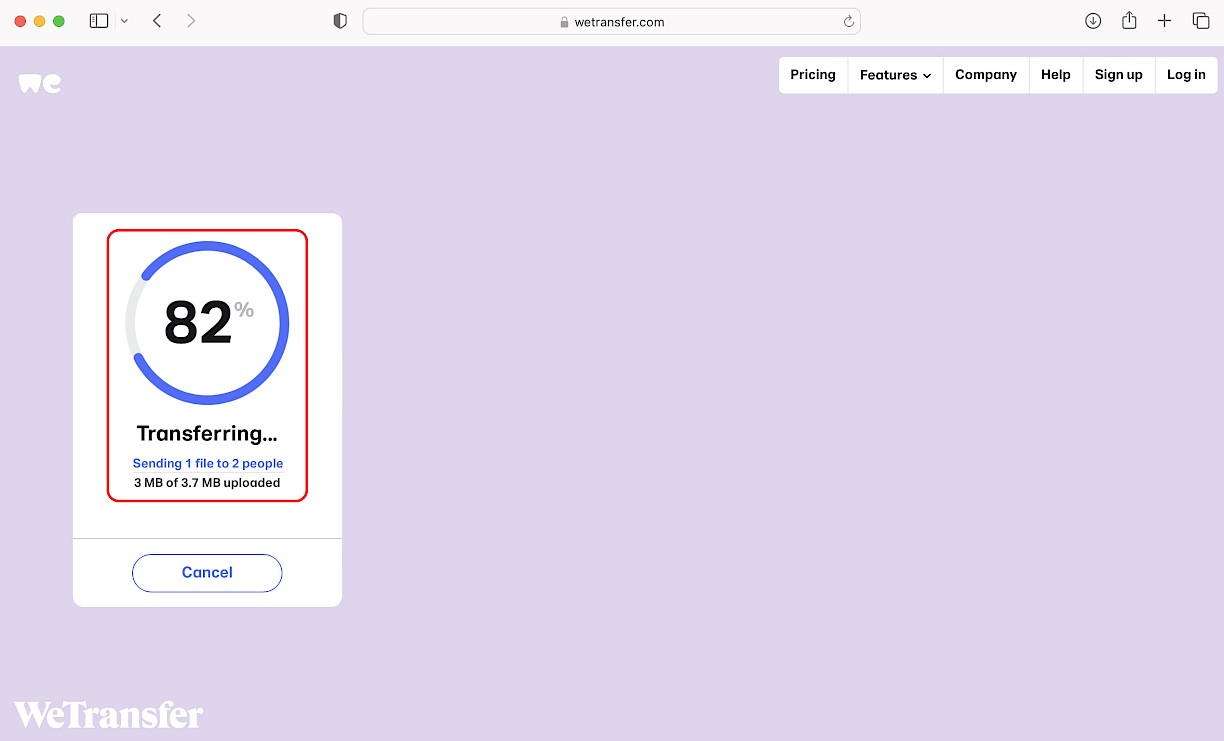 4. Confirm Your Email
Before sending your files, WeTransfer first needs to verify your email address. You will receive a six-digit code via email that you'll need to enter. This code is active for 60 minutes, but you can always request a new code.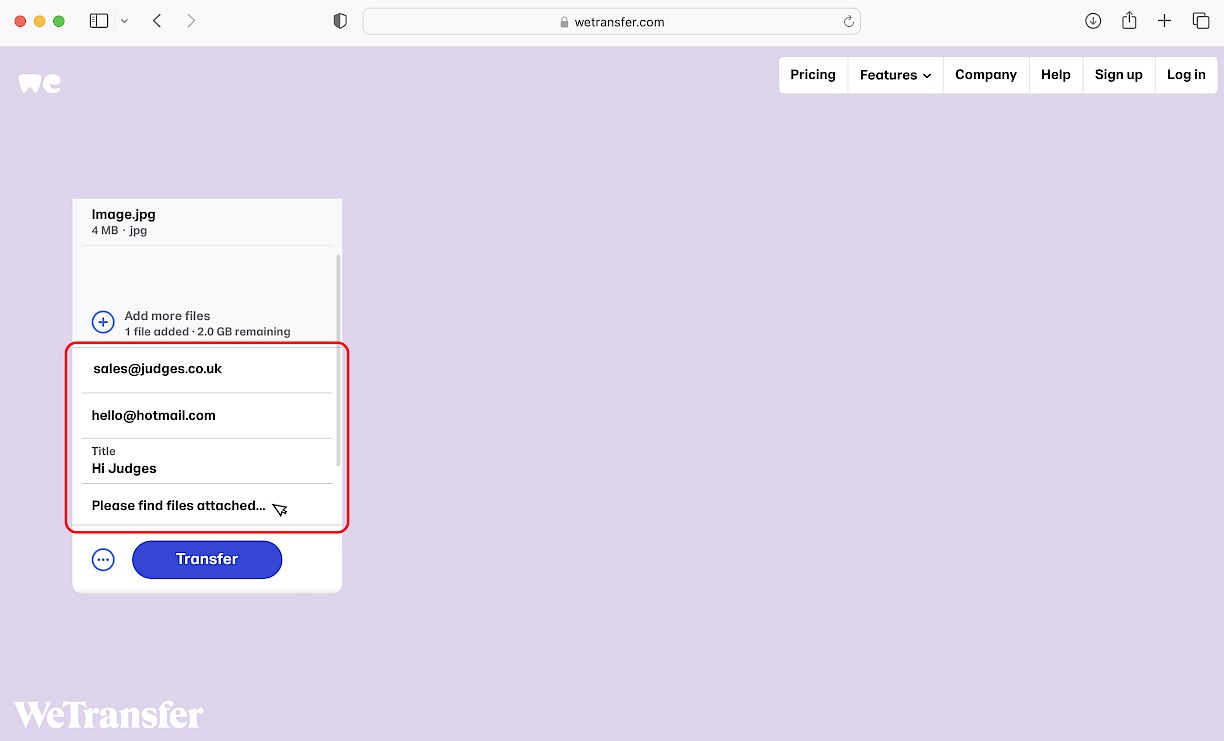 5. And Your Done
Just wait for your transfer email to send and you're done! The recipient will have 7 days to download the files before they expire.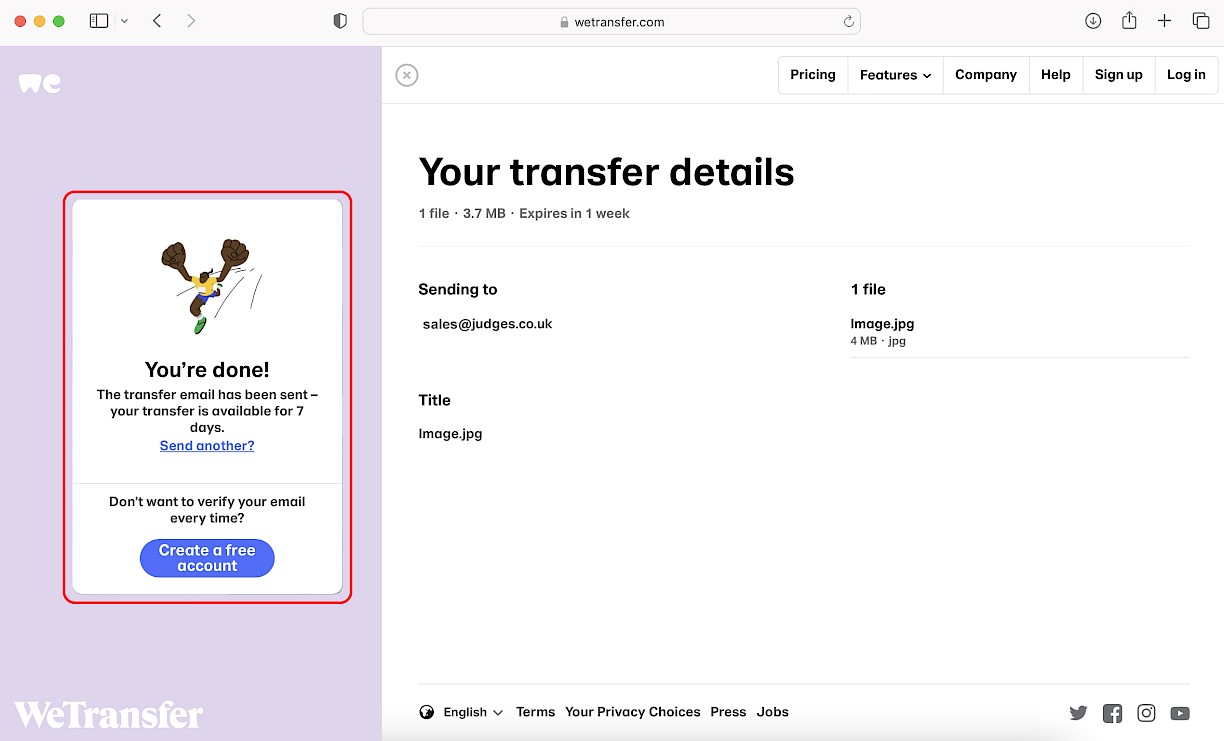 If you have any questions, please get in contact with Judges using the details below, or checkout WeTransfer's FAQs here: wetransfer.com/help
Looking to create bespoke gifts and souvenirs for your sector? Contact our friendly team on 01424 420919 or email sales@judges.co.uk and we will walk you through the process.