The Art of Christmas Card Sending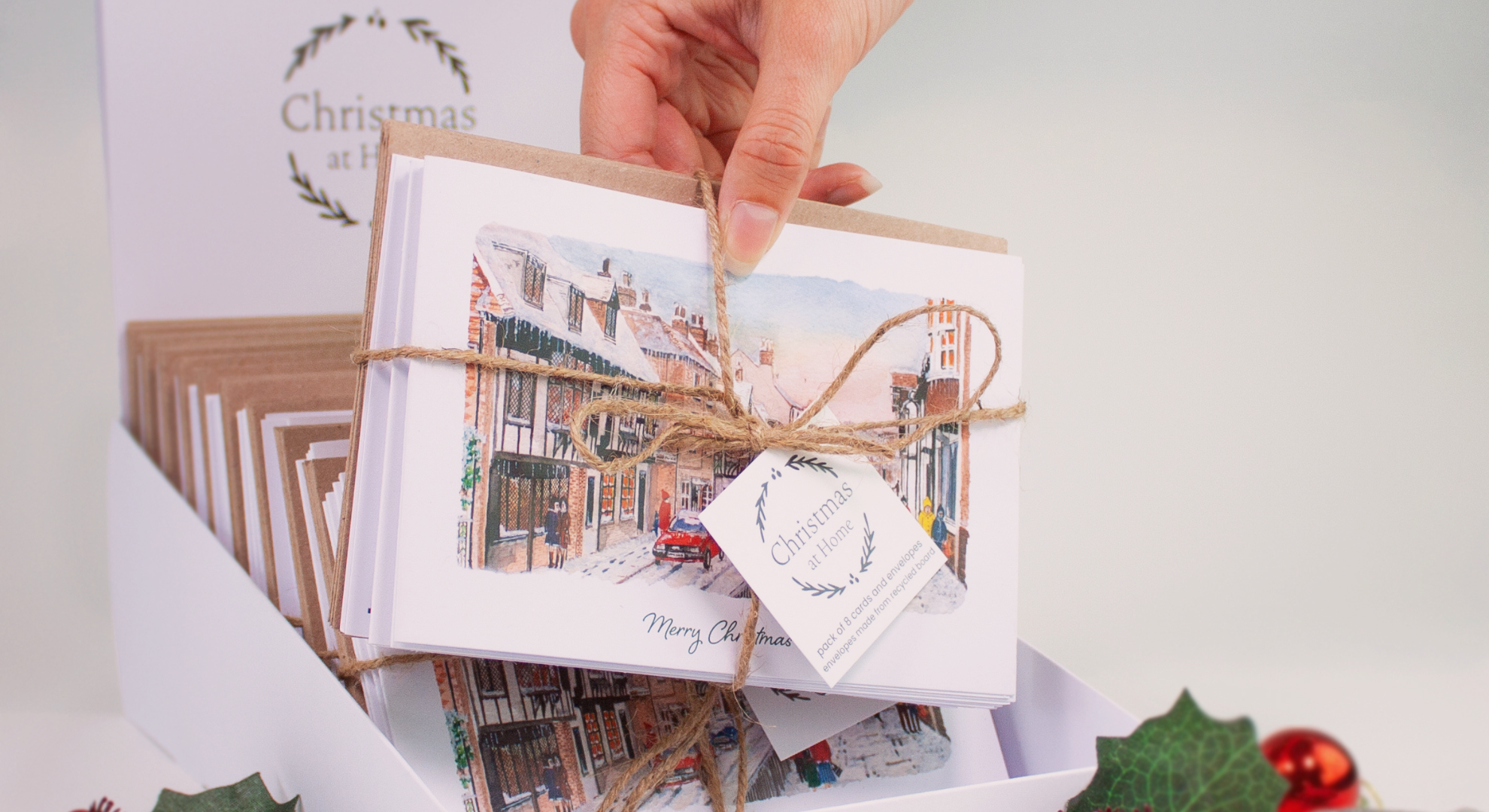 Why sending Christmas cards is still a special tradition in the digital age.
Who was on someone's Christmas card list was once as important as some perceive social media follower counts today. In fact when Diana, the late Princess of Wales, passed away it was her list of Christmas card recipients that underpinned the invitation list for her funeral.
The thought of writer's cramps akin to doing lines at school – addressing, licking, and stamping endless envelopes, may deter many.  Yet a certain smugness can be enjoyed by having a pile of crisp and unique seasonal messages to send to loved ones.
More significantly there is a group of recipients who will receive a traditional greeting, with far more meaning than a social media post, that will decorate their home for the festive period.
History of Christmas cards
The first Christmas card was designed and sent in 1843 by Henry Cole and in the following decades the Christmas card enjoyed its Victorian heyday. Postal services improved together with printing techniques that combined colour (chromolithography) metallic inks, fabric applique and die-cutting to make elaborately shaped cards. This period saw the debut of many of the meaningful symbols and decorative devices that we associate with the festive season: winter scenes of robins, holly, country churches and snowy landscapes; along with indoor seasonal rituals from gift giving, tree decoration, a visit from Santa Claus and Christmas crackers – another Victorian invention.
In 2013 one of Henry Cole's original cards sold for £22,000 and what started as a practical solution for communicating with friends during the festive period has now evolved into a multi-million-pound business with around a billion Christmas cards bought in the UK each year.
Who's on your Christmas list?
It could be concluded that recipients fall into six categories, family, close friends, new business contacts worth cultivating, old business contacts worth maintaining, friends who are seen sporadically and friends who haven't been seen for 20 years.  All of them deserve a thoughtful and personalised salutation and decorative addition to their home at the festive time.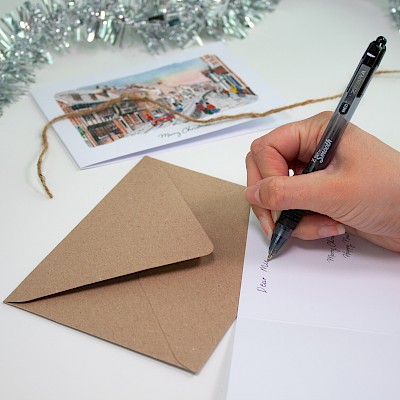 The importance of local nostalgia
During the global pandemic, when families could not always be together, this intensified the importance of Christmas. People became more empathetic towards their local environment and the community around them.
In addition, with the vast array of Christmas card styles and genres, publishers strive to carve a niche and differentiate their brand. Adding a local flavour and a sense of provenance is a perfect recipe following difficult times. Traditional watercolour snow scenes depicting a specific village, town or city have an affinity for residents to send to each other, to remind emigrants of their roots and for tourists to cherish their experience.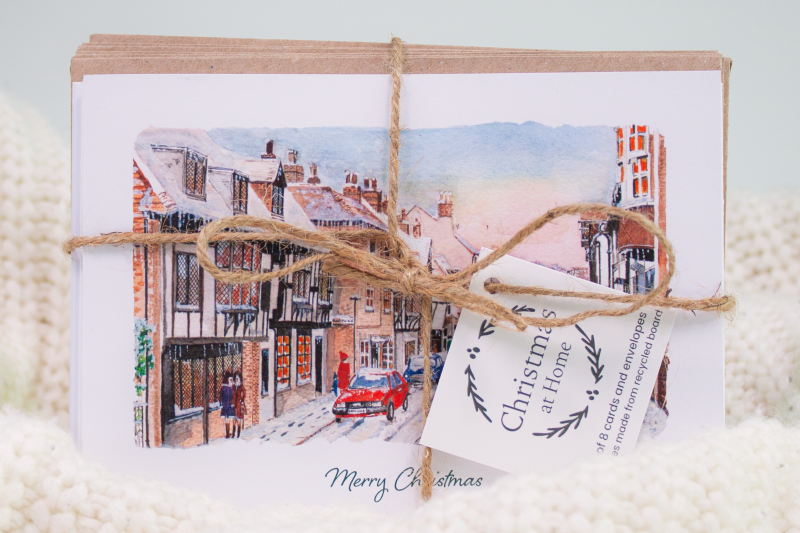 Judges proudly own a local view snow scene artworks which can be reproduced as in short runs on sustainably sourced board and the option to be wrapped in plastic-free packaging.
Have you seen our ? Give your customers something special to send loved ones this Christmas with a snow scene of their own local view. Our in-house designers will transform your photo into watercolour-inspired snow scenes to create your own personalised Christmas cards.
If you would like more information about our Christmas cards or our other products, please on 01424 420919 or email sales@judges.co.uk.