Thinking of publishing a calendar?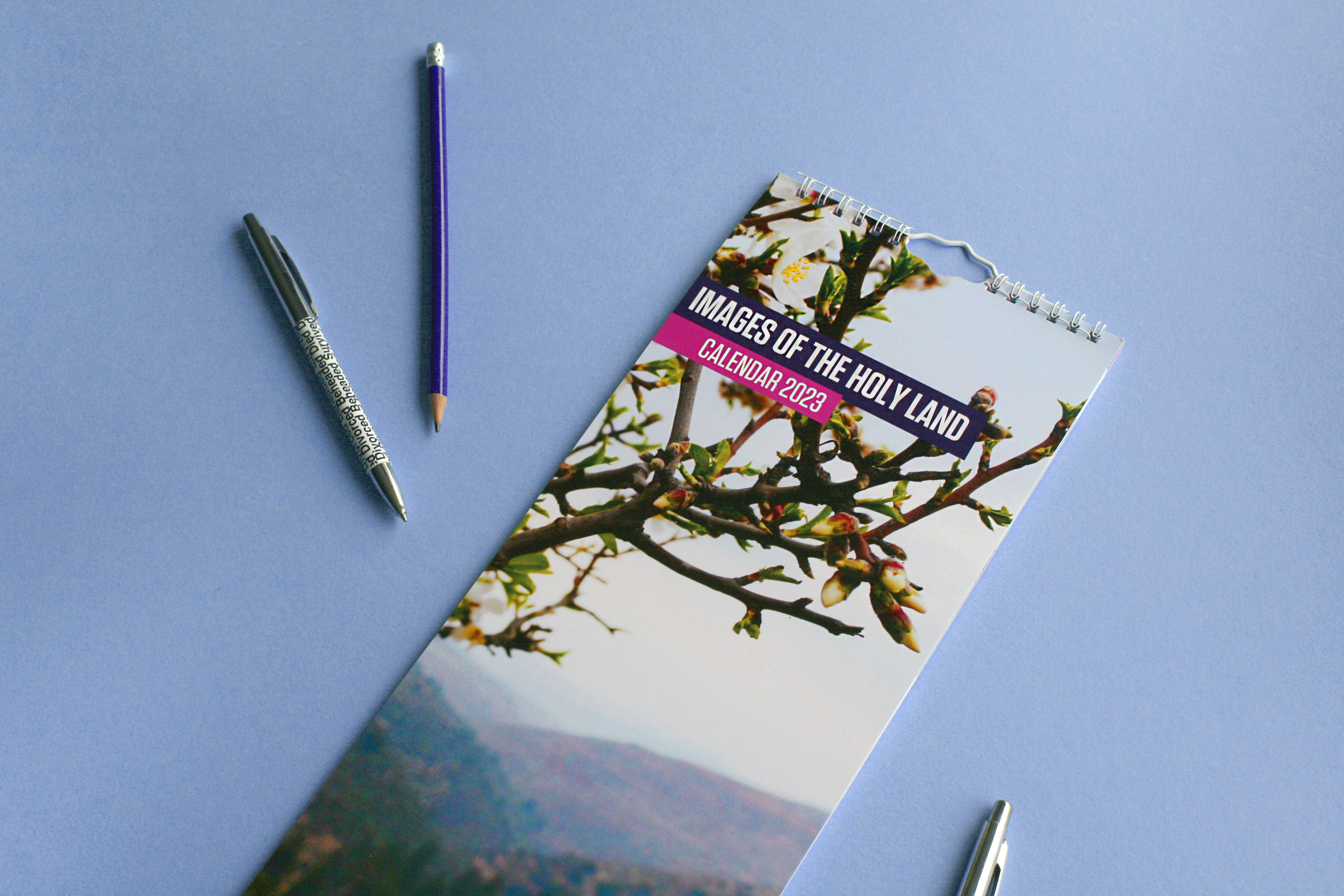 Your step-by-step guide on how to print a calendar for your business or organisation.
Want to create your personalised 2024 Calendar?
When it comes to publishing a calendar, there are no precise rules. What works for some, doesn't work for others. At Judges, we have over 100 years of print experience and specialise in digital and lithographic calendar printing.
We published our first calendar in 1908!
Whether you're a charity organisation, corporate business or an artist looking to promote their work, we specialise in publishing calendars for any occasion.
Why publish a calendar?
A calendar is a great marketing tool for your organisation, putting your name in front of your audience all year round.
Many people can print a calendar; but few can give the expertise, feedback, and support in this specialist field.
But what makes a calendar sell? Market research has shown the top reasons are:
- The way the calendar is marketed
- The selling price
- The design and content of the calendar
- Who the calendar is sold in aid of…
- AND customer loyalty
So, how will your calendar stand out? 
Choosing a theme for your calendar
The theme of calendars available today is vast. Whatever your interest: the football team you support, the pet you own, or the celebrity you follow, there is probably a calendar for you.
Obviously, if you are a cat charity, your calendar will include cats, but other organisations have a wider range of subjects to choose from.
An art society for example can choose a particular subject matter or theme on which to base their artwork. A village society could choose a different aspect of the local area, and also vary the medium used, e.g. around…, historic…, picturesque…
Consider different media:
- Photographs - Current, archive, mixture (now and then)
- Old Postcards
- Artwork
- Art groups, Schools/Colleges, Children's artwork
- Embroidery - Engravings/Etchings
If local scenes, consider putting an adjective or collective noun in front of your local area:
- Around... Beautiful...
- Buildings of... Churches of...
- Historic... Fauna & Flora of...
- Rural... Gates & Stiles...
- Picturesque... Waterways of...
- Pubs & Inns of... Bridges of...
- Landmarks of... Weather in...
- Views of... Hidden...
- Windows of... Legends of...
- Mysteries of... Now & Then...
- Visions of... Scenes of...
- The Coastline of... Archways of...
- Pathways of... Gardens of...
- Doorways of... Pastimes of...
- Professions in...
Also, consider:
- Flowers
- Animals
- Abstract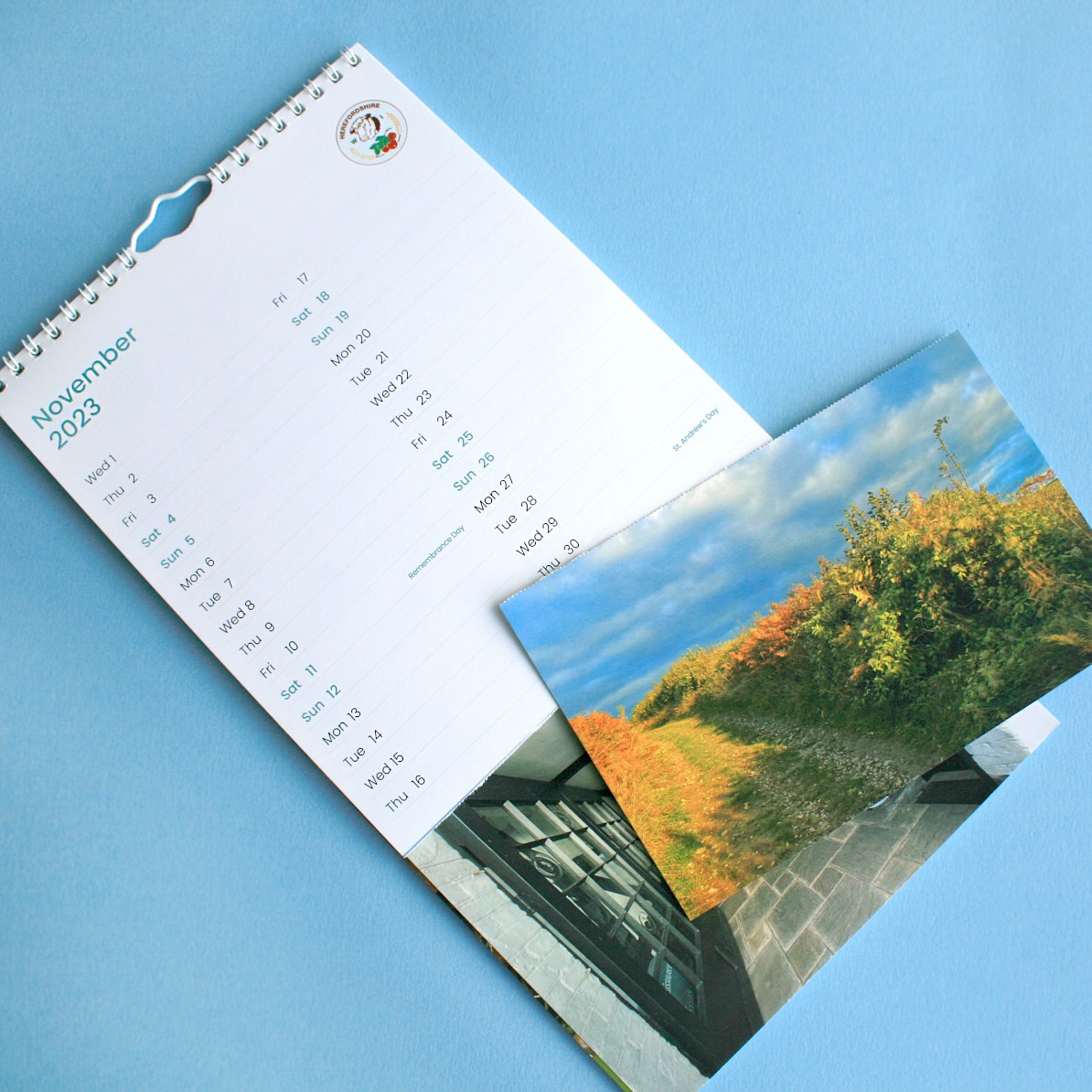 When should I place an order for a calendar? 
As a calendar carries a specific date, there is a limited window of opportunity in which to sell it. So, the earlier you can start planning, the better. Work backward from the date you need the calendars delivered.
This is a typical calendar publishing schedule:
- 4-5 weeks for printing the calendar
- 3 weeks for the calendar to be laid out and proofed, with any amendments
- Several weeks to get your images and text together. If you have images on file, this will be fairly quick. If you are running a photo competition, this could take several weeks
We advise starting your calendar in January-April, for delivery in July-September. Timings are approximate, so the earlier you can start the better! And the earlier the delivery, the greater the opportunity to sell your stock.
How do I know which calendar is best for me?
Not sure which type of calendar is best for you? Choose from , from a postcard-sized calendar up to the impressive A3 portrait.
.
Optional extras for your calendar:
- Special dates relating to your organisation
- Extra page of detachable pre-addressed forms
- Your organisation's history on reverse pages
- Recipes, local history, walks, fundraising ideas
- Coloured logos, ghosted logos
- Coloured date grids
- Coloured wire
- Alternative boards
- Additional pages
Calendar Design
We design your calendar for you FREE.
- Assess your images
- Add your text and image credits
- Send you a digital proof
You will need 12 images that show off your business, charity, or location. Select images that show variety, and possibly reflect the seasons, then decide which image will make the best front cover. Images can be photos or artwork.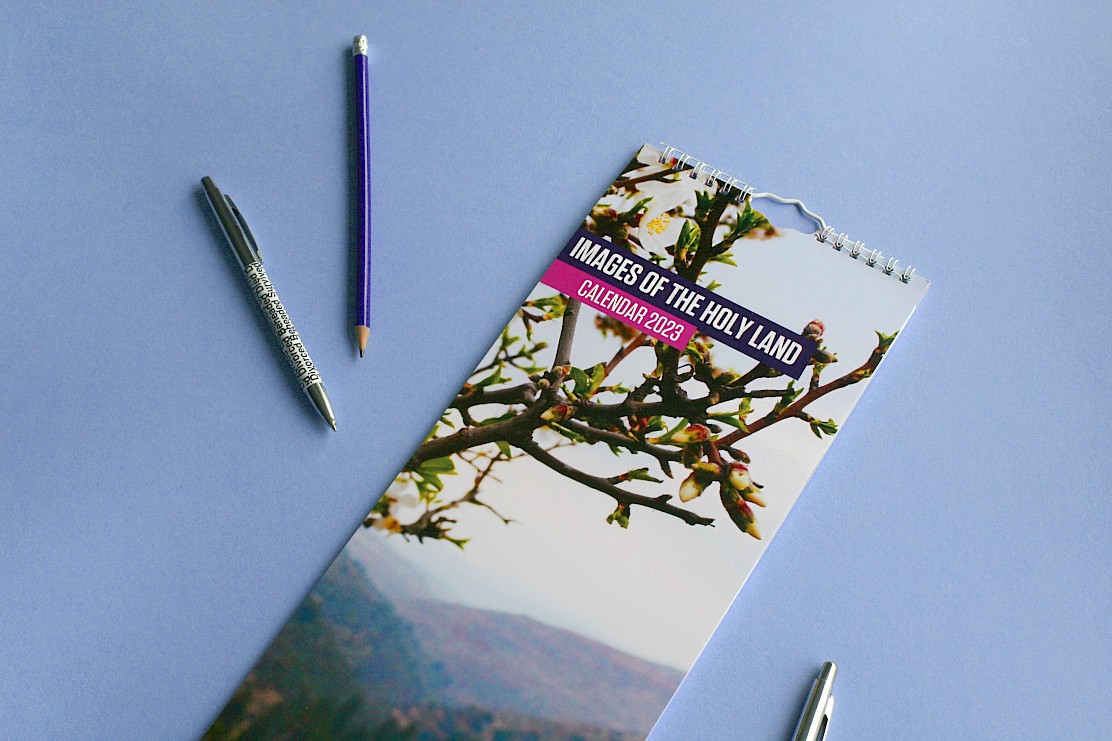 Image Specification:
Digital images should be a minimum of 300dpi / 2MB. Most images from modern cameras and smartphones are at least this size, as long as they are the original images direct from the device and not compressed via email, Facebook, or another website.
If you would like to use original artwork, we offer a scanning service. Our maximum scanning size is A3.
Text, logos, credits
We will also need your logo (if using), the caption and credit for each image, and any other text you would like to include.
Don't have your own images?
If you want to print a calendar but don't have the right pictures, we can help!
Judges have a  that are free to use for your calendar. 
Or, why not check out Alamy's modern image library. We've teamed up with Alamy and their library of 210 million images to offer you the opportunity to create your own calendar.
To see what pictures are available for you:
- Visit Alamy.com
- Login using the email address viewing@judgesampson.co.uk and the password AlamyJudgeSampson
*For Alamy pictures there is a one off cost of £65 + VAT applied to your order. Please speak to your account manager for more information.
Your final checklist...
- What style of calendar?
- How many?
- 12 images with one selected for the front cover
- Caption and credit for each image
- Text and logos (including any sponsors' logos)
- Timing – when is delivery required
At Judges we are committed to sustainability and only use FSC or PEFC accredited materials.
Now it's time to create your calendar. Contact our friendly sales team on 01424 420919 or email sales@judges.co.uk, and your account manager will walk you through the process.