Behind the Scenes: How We Create Stunning Personalised Calendars for Your Business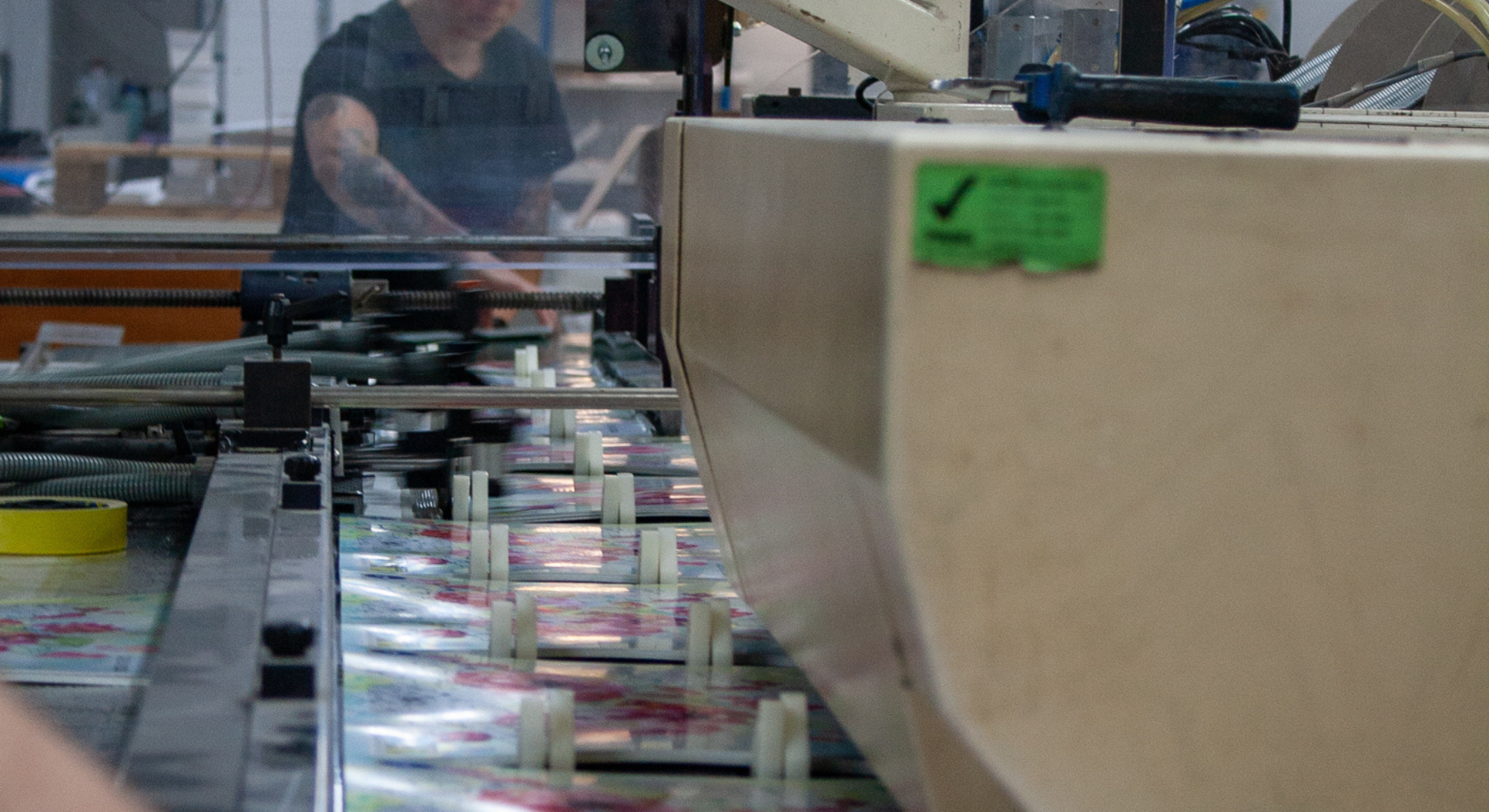 Discover the art of printing stunning personalised calendars for your business.
Looking for a unique and eye-catching way to promote your business? Look no further!
Publishing a calendar for your business or event can be a daunting and time-consuming process but at Judges, we aim to support you throughout the whole process. Calendar printing is a great way to show off your business/brand, boost customer engagement, and foster loyalty with your customers.
With over 100 years of print experience, we specialise in publishing lithographic and digital calendars for charities, artists and photographers, retailers, and attractions across the UK.
So, how do we print our calendars?
Calendar Printing Process:
- Assessing Picture Perfect Quality
- Crafting Calendar Covers
- Printing Process: Lithographic or Digital
- Production: Collating and Binding
- Let's create your calendar!
The First Step in Calendar Production: Assessing Picture Perfect Quality
The first stage of our process involves our dedicated design team assessing the quality of the pictures you provide. If necessary, we'll retouch and enhance them to ensure top-notch results. In case some images are not suitable, we'll discuss alternatives or offer access to our associate picture library.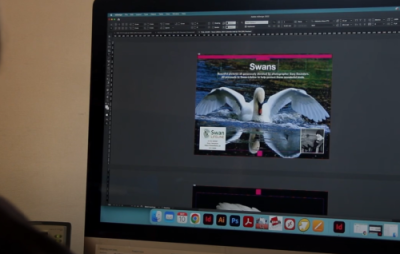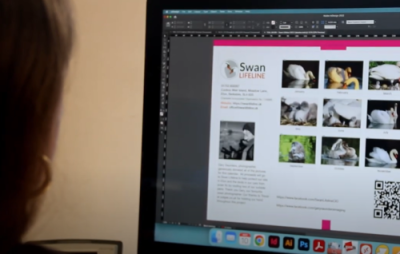 We've teamed up with and their library of 210 million images.  for more details.
A printed calendar provides the perfect canvas to promote the qualities and image of your brand, business, or event. Incorporating high-quality imagery and the right theme will help create an impactful calendar that resonates with your customers.
Crafting Captivating Calendar Covers
Once we have all the required text, captions, and logos, we focus on crafting your cover, one of the most important features of any calendar. We invest ample time in getting it just right, either bringing your ideas to life or showcasing examples of previous work for inspiration.
After completing the design work, we create a digital proof for your approval. We welcome any amendments and ensure all details are confirmed before production.
The Printing Process: Lithographic and Digital
The magic starts with the printing process. All our printing takes place under one roof in our premises by the sea in Hastings. This means our team can work together effectively throughout the process.
Our state-of-the-art digital press prints, staples and cuts the product so that a finished calendar comes out in one pass, allowing us to offer low quantities, fast turnaround times and cost-effective short-run options. We use sustainably sourced materials and have stringent procedures for recycling and energy efficiency within our factory.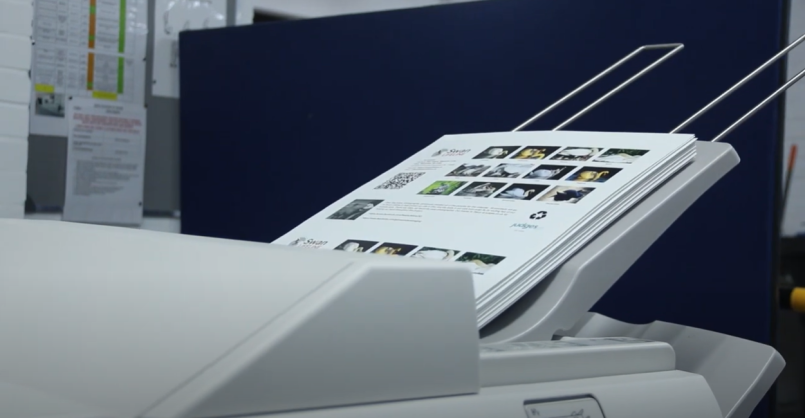 For bigger projects, we employ our trusted Heidelberg printing press. Here we make aluminium printing plates, ink the units for the four-colour lithographic process and run the machine at impressive rates, exceeding 5000 sheets per hour.
Once dried, the sheets are cut using a 'Polar' guillotine, controlled by digital cutting coordinates and an array of safety features!
The Final Stages of Production: Collating and Binding your Calendar
Putting the pages into the correct months is the job of the collator. Suction heads pick up the months and overlay them on a moving table. A quality detector ensures accurate date placement and page sequencing so that your calendar doesn't end up with 'two Junes' and 'no November'!
The 'piece de resistance' in our machinery collection is the purpose-built binding machine. This is one of only two made in the world by renowned calendar equipment supplier James Burn. The marvel of mechanical engineering punches holes in the entire calendar before transporting it along a table, where a pneumatic clamp inserts and closes the wire-o-loops together with a hanger.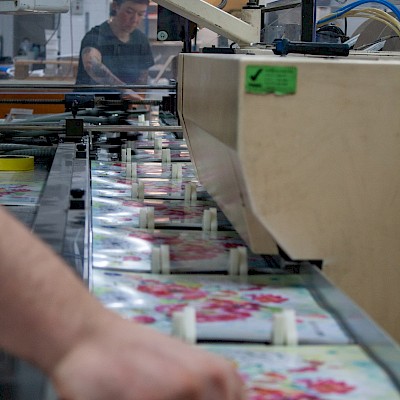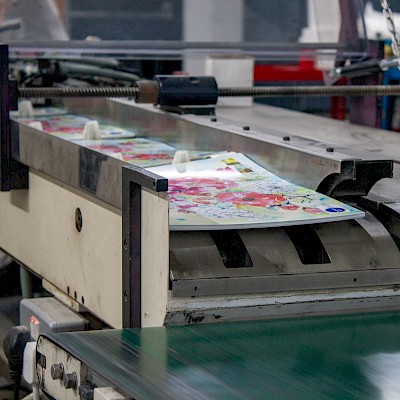 One of our trained operators quality checks each calendar at the end of the line before placing them in a carton for despatch, or sending it for final packaging.
Finally, we can offer the option to finish the calendars with our dedicated team of packers, who hand pack them individually with envelopes in clear bags, adding that extra touch of care and attention to detail.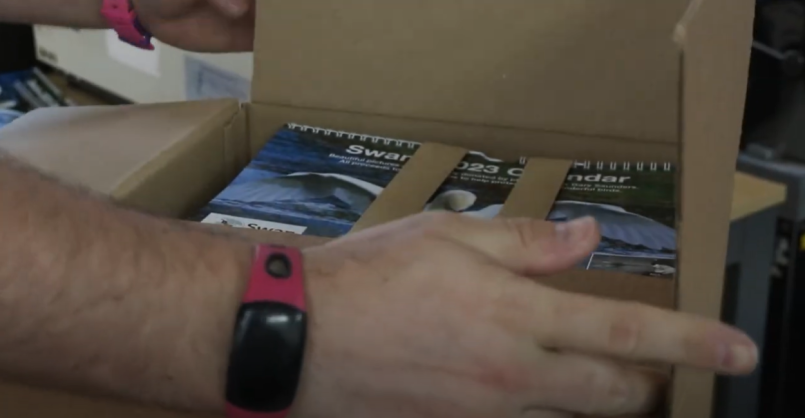 Let's create your calendar!
Personalised calendars hold unique value in leaving an impression on your customers. With our commitment to quality, sustainability, and innovation, we take great pride in delivering high-quality calendars, from design and concept to production and delivery.
Take the first steps and enquire now on 01424 420919 or email sales@judges.co.uk to get your personalised 2024 calendar!
See what our customers are saying:
Totally recommend, helped us throughout the process of producing a calendar when we had no idea what we were doing. Gave sound advice from design to print. Friendly, personal and UK based. Delighted with the end result, great quality and overall service.
-Cindy, Swan Lifeline Charity
Judge Sampson has been excellent, both in respect of products and customer service from Trevor and Graeme. JS have recently printed my 2023 calendars which are beautifully printed. Many of my customers comment on the quality. I'll definitely order from Judges in the future.
-Yolande Kenny, Artist
Judge Sampson have been producing the Derbyshire Federation of Women's Institutes calendar for many years and we wouldn't use anyone else. We have just received our 2023 calendar and it looks amazing, as always. We highly recommend them.
-Derbyshire Federation of Women's Institutes